Remembering Pastor David Julien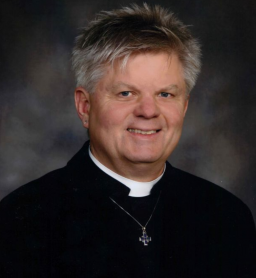 It is with sorrow that we recently learned of the passing of the Pastor David Julien, who served as Priest-in-Charge at St. Bede from 2010 to 2017.

For those in our community who didn't know him, Pastor David was a graduate of Wycliffe College at the University of Toronto before serving as Assistant Curate at Christ Memorial Church in Oshawa. He also spent time as an Associate Priest at St. John York Mills Anglican Church and St. George's Anglican Church prior to joining St. Bede's.

Pastor David is survived by his wife, Lynell, who we continue to uphold in our prayers, along with the rest of his family and friends.

A visitation will be held at St. John York Mills (located at 19 Don Ridge Dr., North York), on Monday, Jan. 13 from 1 to 5 pm, while the memorial service will take place on Friday, Jan. 17 in the same location at 1 p.m. with a reception to follow.
One Response