Upcoming Worship
8:30 a.m. A quiet, contemplative, traditional Anglican service
10:30 a.m. A contemporary Anglican service with Praise band.
Readings for Nov. 24: Jeremiah 23:1-6; Canticle 19 (Luke 1:68-79);  Colossians 1:11-20; Luke 23:33-43
News & Events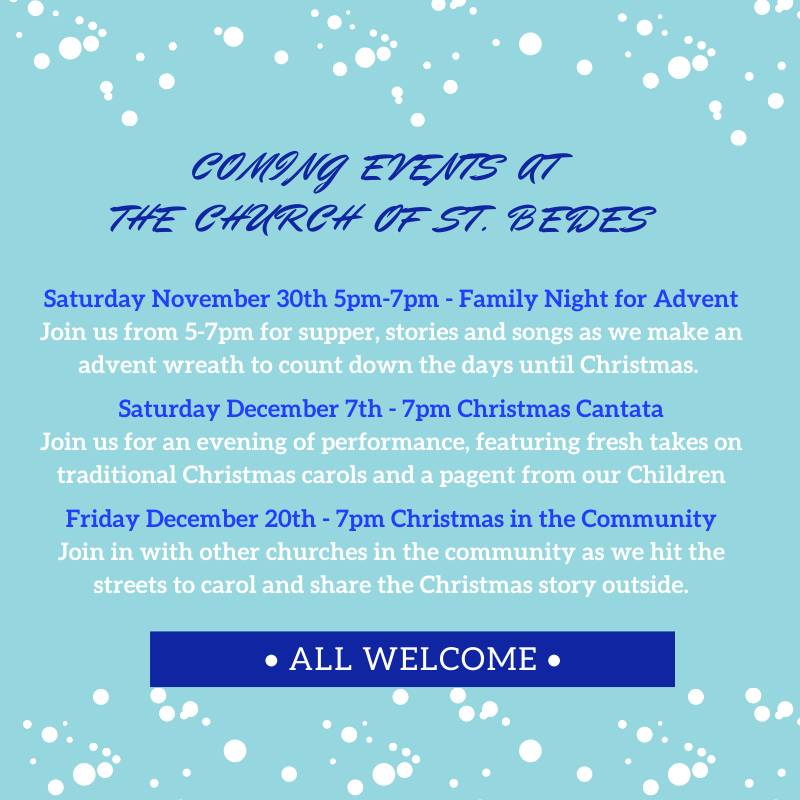 Message from Pastor Jennifer: Apocolypse now
As Christmas looms ever nearer, we begin to prepare our hearts for the coming of Jesus as an infant into our world.  Yet before Advent hits, we are asked...
Watch and Listen
Aren't able to join us for worship? Did you know that we have a live stream and podcasts available to keep you connected with St. Bede.