Upcoming Worship
8:30 a.m. A quiet, contemplative, traditional Anglican service
10:30 a.m. A contemporary Anglican service with Praise band.
Readings for Dec. 15: Isaiah 35:1-10; Psalm 146:4-9; Luke 1:47-55;
            James 5:7-10; Matthew 11:2-11

News & Events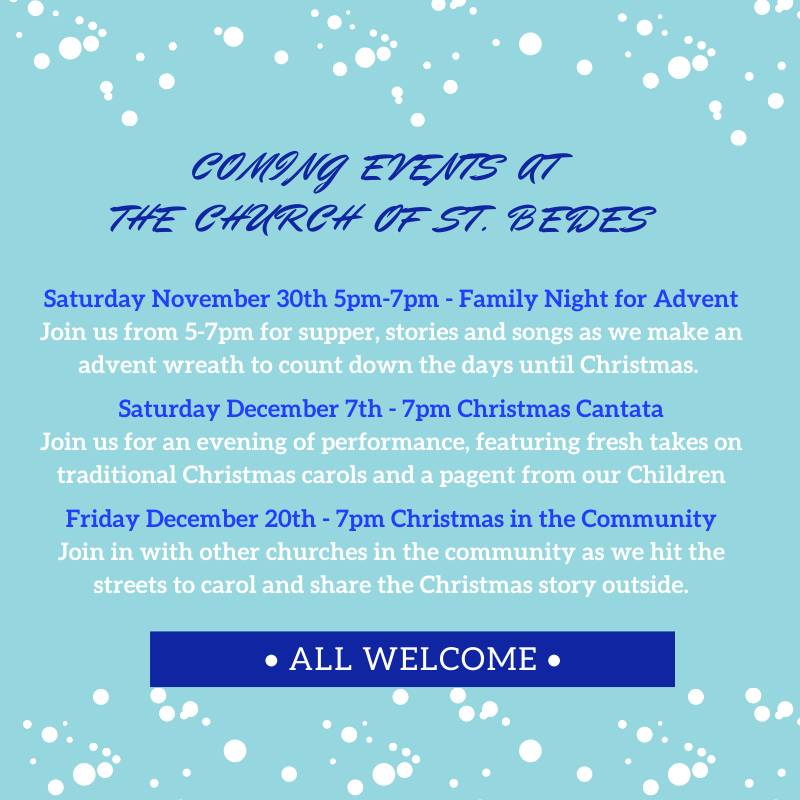 Christmas Cantata 2019: The recap!
We invited people to "Come to the Manger" — and they came in droves! It was wonderful to see so many old friends and new faces in the pews...
Watch and Listen
Aren't able to join us for worship? Did you know that we have a live stream and podcasts available to keep you connected with St. Bede.