Upcoming Worship
We will continue to offer live streaming of our services online via our YouTube channel.
The 8:30 a.m. Sunday BCP service has been suspended until further notice.
Contributions: cw-stbede@toronto.anglican.ca
You can also contribute at: https://www.canadahelps.org/en/charities/st-bedes-church
Pastoral Epistle – December 6, 2023

Beloved Congregation, Greetings in Jesus! "Behold, I am the Lord, the God of all flesh. Is there anything too hard for Me?" Jeremiah‬ ‭32‬:‭27 Outreach Carolling in our neighbourhood: It was a great experience ...

Keep reading
SERMONS
Advent 2023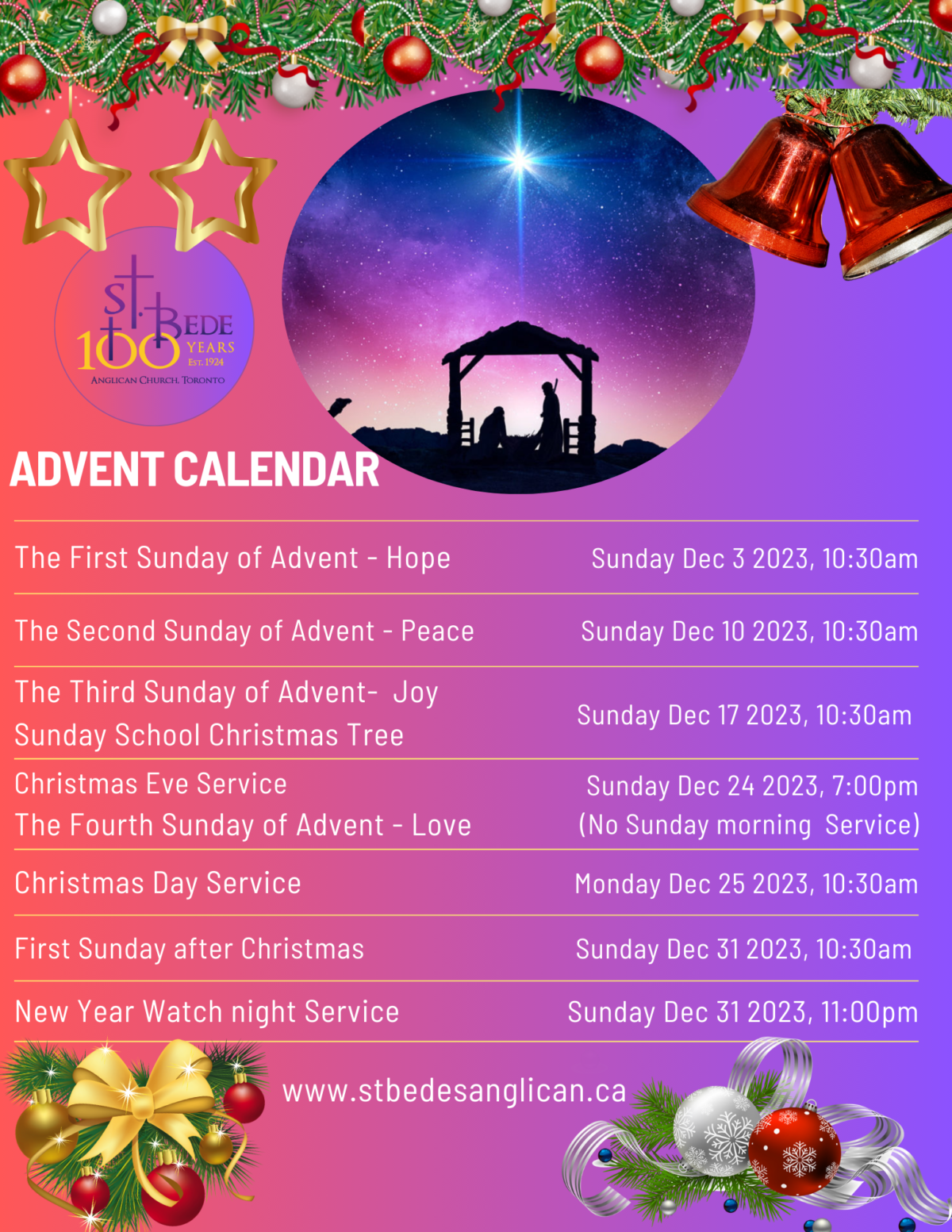 Our Ministries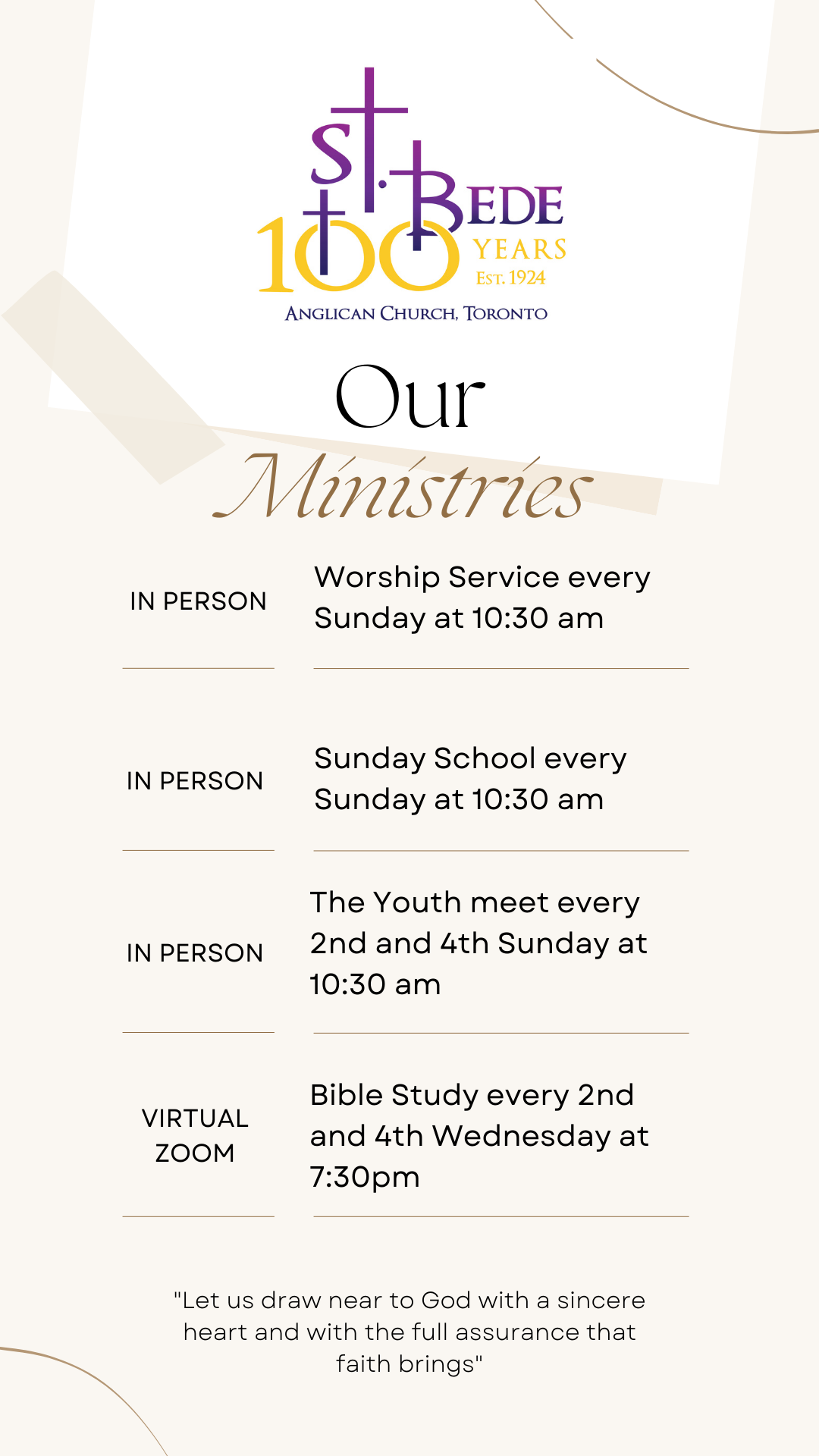 Photos from our Centenary Inaugural service – Oct 28, 2023
Watch our Centenary Inaugural service on Oct 28, 2023
Our Journey 1924 – 2023
Church of St. Bede in the New Millennium – 1999 to 2023
Watch and Listen
Aren't able to join us for worship? Did you know that we have a live stream available to keep you connected with St. Bede.